We are always looking to establish mutually beneficial partnerships with industry, academia, and research institutes.
Business, Academic and Research Partnerships
We are experts in complex adaptive systems, generative AI and cognitive systems.
And we are always looking to create mutually beneficial academic and business partnerships – both in our SAP powered Business Operations and our Complex Adaptive Systems business solution areas.
We are also looking for organisations where we can develop case studies to showcase how ECAS can add value to SME's.

SAP powered Business Operations Partnerships
SAP Partnerships – If you are a SAP partner we can both help with additional resources, particularly around SME focused SAP Business ByDesign and SAP Business One, and we'd be pleased to explore areas where you can could help EsseSystems address our customer's needs
Complementary partnerships – where you have products and services that could complement a business operations solution, for example addressing solution adjacencies, or conversely where our expertise in SAP powered business operations could complement the solutions you offer your customers
Complex Adaptive Systems Academic Partnerships
Complex systems where our ECAS platform could be used as a "brain" within your end-to-end solution. ECAS is particularly well suited to highly complex systems where the solution needs to infer, learn and adapt. See our Complex Adaptive solutions for ideas.
Generative design where your solution is used to help customers design almost any complex product or construction project, particularly where the customer frequently needs to create or revise designs. ECAS can dramatically reduce the design time and can create high quality designs a human may never have imagined.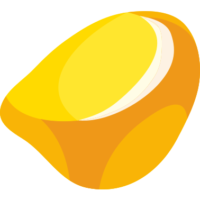 Want to know more?
If you would like to know more about how your organisation or students could work with Essesystems,
please email Annette King, Research and Funding Director to set up a meeting to discuss further: